Movement for a Nonkilling Philippines to be launched in October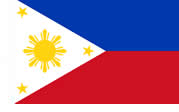 September 2009. The Movement for a Nonkilling Philippines will be formally launched on October 6, 2009, with the stated goal of "bringing about a life-sustaining and nonkilling Philippines." The Movement has 16 convenors representing over a dozen Filipino organizations and is headed by its Lead Convenor Jose V. Abueva, CGNK Governing Council member. The Movement will also count with the support of a newly created Philippine Institute for Global Nonkilling, established at Kalayaan College.
Other founding members include Albert E. Alejo, S.J. (Ateneo de Davao University); Dennis M. Arroyo (National Economic Development Authority); Loreta N. Castro (Center for Peace Education, Miriam College); Randolf S. David (University of the Philippines); Ma. Oliva Z. Domingo (University of the Philippines); Howard Q. Dee (Assisi Development Foundation); Miriam C. Ferrer (Sulong CARHRIHL); Risa Hontiveros-Baraquel (House of Representatives); Jose C.J. Magadia, S.J. (Ateneo de Manila University); Natalia M. Morales (University of the Philippines); Macapado A. Muslim (Mindanao State University); Reynaldo D. Pacheco (Gunless Society / Kapatiran Party); Teresita Quintos-Deles (Former Presidential Adviser, Peace Process); Jovito R. Salonga (Former Senate President, Kilosbayan); Karen Tañada (Gaston Z. Ortigas Peace Institute, Ateneo de Manila University); and Benjamin T. Tolosa (Ateneo de Manila University).
The Movement draws from continues experiences of nonkilling discovery in the Philippines. In 2004 the Aurora Aragon Quezon Peace Foundation and the Kalayaan College at Riverbanks Center organized a series of lectures on the feasibility of a nonkilling society in the Philippines. As a result, a collection of eighteen essays was published in the book Towards a Nonkilling Filipino Society, offering general and specific ideas for an agenda for research, policy and action toward a nonkilling and life sustaining Filipino society. In 2007 the Kalayaan College also published a Filipino translation of Nonkilling Global Political Science (Walang-pagpatay na Agham Pampolitikang Pandaigdig) that was instrumental in the configuration of the Movement.
The new Movement will not also focus on advocacy but will also "keep track of stories and reports on violence and on peaceful and nonkilling events, interventions, and innovations" through a series of monitoring and mapping projects that will be "report[ed] to the nation periodically in a Philippine Index of Killing/Nonkilling."
All are invited to actively engage and support the movement, contacting can join by contacting any of the founding members or the Philippine Institute for Global Nonkilling, Kalayaan College, 22 Manga Road, corner Aurora Blvd., Quezon City, Philippines 1109, Telefax (632) 726-6291, also through e-mail.